Events Calendar
NIAGARA FALLS ILLUMINATION
January - February The Falls Are Illuminated From Dusk Until 10:00pm And From May - December Until Midnight.
Fireworks over Niagara Falls
Nighty from May 19 - October 9 at 10:00pm
Enjoy an unforgettable evening in Niagara Falls with a jaw-dropping fireworks display against the backdrop of the American and Canadian Horseshoe Falls. See the sky light up in a multitude of colours - an unforgettable sight you wont want to miss!
IAN SIROTA COMEDY SHOWS
Yuk Yuk's Comedy Club
June 30 at 8:45pm
July 1 at 8:00pm & 10:30pm
Ian Sirota has opened for: Jerry Seinfeld, Jim Gaffigan, Dennis Miller, Robin Williams and Dana Carvey and headlines comedy clubs across North America. Ian was a regular cast member and writer for Comedy Inc., Comedy Now, Gutterball Alley and many more! Ian has been nominated for not one but two Gemini Awards including "Best Comedy Performance"
Rodrigo y Gabriela - In Between Thoughts...A New World Tour
Avalon Theatre at Fallsview Casino
July 2 at 7pm
Grammy Award winning duo Rodrigo y Gabriela grew up on an eclectic mix of classic rock, heavy metal and flamenco, a rare alchemy of influences that still informs their work today. Not long after the dissolution of their first band, the two musicians busking on Dublin's Grafton Street — a turn of events that led to their crossing paths with Irish singer/songwriter Damien Rice, who then asked them to open for him at an early headline show. Rodrigo y Gabriela quickly gained recognition for their extraordinary live show and made their full-length debut with 2002's re-Foc. Along with turning out 8 additional acclaimed and kaleidoscopic albums over the years: including Area 52 (a 2012 effort made with a Cuban orchestra), 9 Dead Alive (a 2014 release that spotlighted their more rock-leaning sensibilities) and the 2020 Grammy winning Best Contemporary Instrumental Album, Mettavolution, the duo has cemented their status as a globally renowned live act. 2023 sees the release of their most ambitious project yet, the Advaita Vedanta inspired In Between Thoughts...A New World.
Mike Epps
OLG Stage at Fallsview Casino
July 6 at 8:30pm
After appearing in movies like Hancock, The Hangover, and Sparkle, Mike Epps is generating an extraordinary amount of buzz among his peers for being one of the funniest comic actors today.
He has steadily climbed his way up the stand-up comedy ranks when he was recognized by a national audience in 1995 for appearing on HBO's Def Comedy Jam (which, years later, he would go on to host). During a performance at LA's Comedy Store, Epps caught the attention of Ice Cube. This led to the first of three feature films they would do together: the cult hits Next Friday, Friday after Next, and All About the Benjamins.
Mike can be seen in season third of the Netflix comedy The UpShaws which he stars in and
produces. The show is set in his hometown of Indiana about a working class family. The show has been nominated for two NAACP Image Awards and a 2021 People's Choice Award.
Steve Miller Band
OLG Stage at Fallsview Casino
July 8 at 9pm
In 2013, classic rock titans the Steve Miller Band celebrated the 40th anniversary of their influential 1973 album The Joker, transporting fans to the heavenly '70s with extended renditions of the album's title track on their tour dates alongside the Doobie Brothers. The band's spacious, psychedelic sound is perfectly suited to large venues, and Miller continues to fill arenas and stadiums with his dynamic live concerts. Riding high on a wave of good vibes from their 2013 shows, the Steve Miller Band has fans eagerly awaiting their 2014 tour dates with Journey and Tower of Power.
Return To Grace featuring Steve Michaels
OLG Stage at Fallsview Casino
July 12, 13, 19, 20: 8:30pm
July 14, 15, 21: 9:00pm
July 16: 7:00pm
One of the most popular entertainers of the 20th century cultural icon, Elvis Presley, has been dubbed as The King of Rock & Roll. Join us as Steve Michaels and a talented cast of singers and dancers pay tribute to his timeless songs that remain as relevant today as when they first hit the top of the charts.
Keith Pedro Comedy Shows
Yuk Yuk's Comedy Club
July 14 at 10:45pm
July 15 at 8:00pm & 10:45pm

Keith Pedro is a headlining Canadian comedian touring all over the world. In 2022, his Comedy Album entitled TRILLIPINO was nominated for a Juno award for comedy album of the year. He's currently one of the stars on Roast Battle Canada where his performance was also Nominated for a Canadian Screen Award. He's the only Canadian Comedian featured on Complex. His stand up has been featured on Kevin Hart's LOL Network and has several viral videos on the internet. He has made several appearances on TV, through MTV, CBC, FuseTV and Much more. He is a Canadian Comedy festival regular at Just For Laughs in Montreal and CBC's Halifax and Winnipeg Comedy festival. You've seen him on Degrassi the Next Generation as well a MuchMusic's classic Show "Video ON Trial". Keith does everything from Crowd work to killer written material that everyone can relate to. Don't miss Keith's show, you'll get FOMO!
Steve Dylan Comedy Shows
Yuk Yuk's Comedy Club
July 21 at 10:45pm
July 22 at 8:00pm & 10:45pm

Steve Dylan is a Canadian Comedy-, Writers Guild of Canada-, and six-time Canadian Screen Award-winning writer whose credits include Still Standing, Last One Laughing Canada, Mr. D, The Jon Dore Television Show, and This Hour Has 22 Minutes. An accomplished stand-up who's headlined from coast to coast to coast with appearances at Just for Laughs in Toronto and Montreal, the Halifax and Winnipeg Comedy Festivals, on CTV's Joke or Choke, Comedy Now!, The Goods on CBC, SiriusXM and more.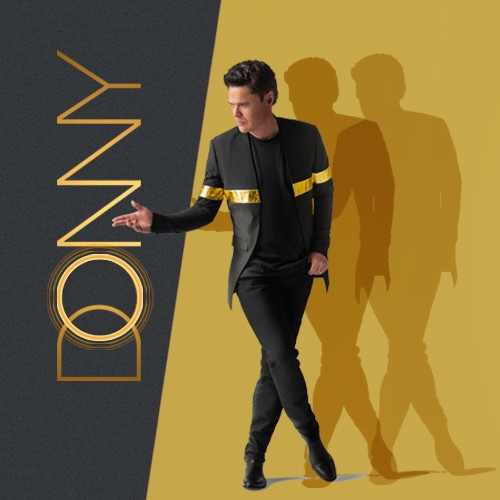 Donny Osmond
OLG Stage at Fallsview Casino
July 22 at 9pm
Spanning five decades of entertainment, Donny Osmond has been a singer, actor, triple-threat television host, best-selling author, commercial spokesman, motivational speaker, and even a racecar driver. He has starred on Broadway as Gaston in Disney's Beauty and the Beast; performed at the Concert for Diana, seen worldwide by more than two billion viewers. One of Donny's most notable appearances was his starring role as Joseph in Sir Andrew Lloyd Webber's Joseph and the Amazing Technicolor Dreamcoat, which broke records during its six-year run with more than 2,000 performances in the US and Canada.
Shinedown: Revolutions Live Tour
OLG Stage at Fallsview Casino
July 23 at 8pm
Multi-platinum band Shinedown embody the kind of creative dynamism that transcends boundaries with over 6.5 billion global streams, 15 platinum and gold singles, 10 million albums sold worldwide, and major media acclaim.
Deon Cole Live
OLG Stage at Fallsview Casino
July 28 at 9pm
Deon Cole is a comedian, writer, and actor, who can currently be seen in Jeymes Samuel's THE HARDER THEY FALL for Netflix opposite Idris Elba, Regina King, Zazie Beetz, and Lakeith Stanfield. Deon recently wrapped a role in Kenya Barris and Jonah Hill's YOU PEOPLE – releasing on January 27th – for Netflix, acting opposite Jonah Hill, Julia Louis-Dreyfus, and Eddie Murphy. Deon is currently playing 'Alfonso' in Amblin/Warner Bros.' THE COLOR PURPLE directed by Blitz Bazawule opposite Taraji P. Henson, Corey Hawkins, Colman Domingo, Danielle Brooks, Aunjanue Ellis, Halle Bailey, and H.E.R. Next up, Deon will star in BET+'s dark comedy series AVERAGE JOE from McG.
Peter Frampton: Never Say Never Tour
OLG Stage at Fallsview Casino
July 29 at 9pm
Rock music icon Peter Frampton is a singer-songwriter that has been influencing the rock music scene for seven decades. Selling over 16 million albums worldwide, Peter Frampton is best known for his breakthrough hits including "I Can't Stand It No More", "I'm In You", "Baby, I Love Your Way", "Show Me The Way" and "Do You Feel Like We Do".