Events Calendar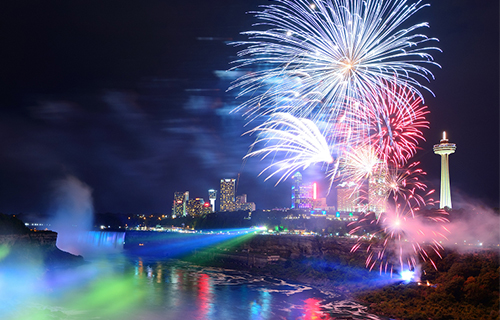 Winter Festival of Lights
6075 Niagara Parkway, Niagara Falls
November 16, 2019 - January 12, 2020
Be sure you explore the amazing glowing light displays that make up the Ontario Power Generation Winter Festival of Lights in Niagara Falls, Canada – November 16, 2019 to January 12, 2020. Each winter the festival captures the magic of the holiday season, so be sure to attend their brightest season yet!
A Night of Canadian Country
6815 Stanley Avenue Niagara Falls, Ontario Canada L2G 3Y9
Sunday, December 29, 2019
Multipule CCMA and Juno award winner Brett Kissel has been tapped as the headlining act for A Night of Canadian COuntry on December 29, also including performances by Eric Ethridge and Emily Reid.


This one-night music festival is sponsored by Country 89 and brings back last year's Bands-Bites-Brews theme. Dust off those cowboy boots and get ready for a good time with line dancing, bull riding, beer tents, couthern-style carnival eats and much more!


Tickets for A Night of Canadian Country go on Sale September 12 at 10:00 a.m. and range from $40 to $100(plus taxes and fees). They will be available for purchase online at tickets.com and out Box Office at 6815 Stanely Avenue. Box Office hours are Mondaythrough Friday from 9:00 a.m to 5:00 p.m.