Events Calendar
Fireworks over Niagara Falls
Nighty from May 19 - October 9 at 10:00pm
Enjoy an unforgettable evening in Niagara Falls with a jaw-dropping fireworks display against the backdrop of the American and Canadian Horseshoe Falls. See the sky light up in a multitude of colours - an unforgettable sight you wont want to miss!
NIAGARA FALLS ILLUMINATION
January - February The Falls Are Illuminated From Dusk Until 10:00pm And From May - December Until Midnight.
Sergio Mendes
Avalon Theatre at the Fallsview Casino
October 2 & 3 at 3:00pm
October 4 at 8:30pm

One of the most internationally successful Brazilian artists of all time, Mendes has recorded more than 35 albums, many of which went gold or platinum. He's a three-time Grammy Award winner, Oscar-nominated songwriter and the subject of a joyful 2020 feature documentary.
From his pioneering contributions to the foundations of bossa nova alongside the likes of Antonio Carlos Jobim, through the era-defining Latin-pop sound of his iconic group Brasil '66; his scintillating collaborations with jazz legends like cannonball Addereley and Herbie Mann to his chart-topping adult contemporary smash "Never Gonna Let You Go;" on through his 21st-century reinvention with the Black-Eyed Peas and John Legend or his Oscar nominated theme song from the animated hit Rio, an infectious spirit of joy pervades everything Sergio Mendes has ushered into the ears of listeners.
Dogstar Somewhere Between The Power Lines and Palm Trees Tour
OLG Stage at Fallsview Casino
October 4 at 8pm
Dogstar is an American alternative rock group formed in the 1990s. Band members consist of guitarist/vocalist Bret Domrose, bassist Keanu Reeves, and drummer Rob Mailhouse. They have opened for Bon Jovi, David Bowie, and Weezer, and have performed all over the world. They refer to their music as "pop-aggressive", and their third album is titled Somewhere Between the Power Lines and Palm Trees.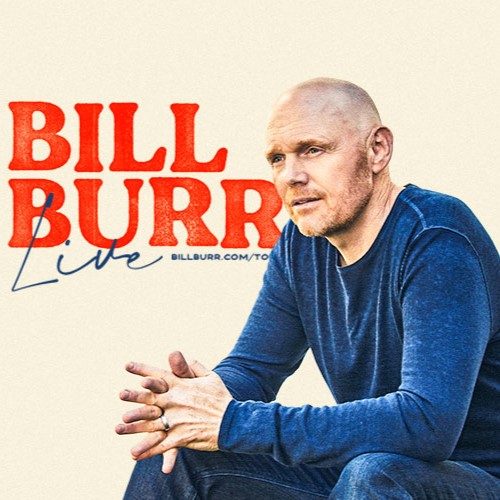 Bill Burr Live
OLG Stage at the Fallsview Casino
October 5 At 8:15 pm
An Emmy and Grammy nominated comedian, Bill Burr is one of the top comedic voices of his generation achieving success in TV and film as well as on stage. Bill was nominated for a 2020 Grammy Award for his album, Bill Burr: Paper Tiger, Dogs; stars opposite Pete Davidson and Marisa Tomei in the Judd Apatow film, The King of Staten Island; and stars as Mayfeld in The Mandalorian on Disney Plus. He received raves for his recurring role as "Kuby" on the hit AMC-TV show, Breaking Bad. Best known for his sardonic, observational humour, Bill's podcast Monday Morning Podcast is one of the most popular of all time.
Blue Rodeo: Celebrating 30 years of Five Days in July
OLG Stage at Fallsview Casino
October 6 at 8pm
Canada's most popular roots rock band, Blue Rodeo grew into a veritable institution in their home country, debuting in the mid-'80s and still recording and touring today. Their sound is a flavorful blend of country, folk, and rock. Under the guidance of Jim Cuddy and Greg Keelor, Blue Rodeo earned a reputation for consistent quality on-stage and in the studio.
Blue Rodeo won a new audience who took to the scrappy yet artful sound of 1994's Five Days in July. Recorded at Keelor's rural farmhouse the previous summer, it proved to be one of the band's biggest critical and commercial successes in Canada, introducing a number of fan favorites. Join these Canadian legends as they celebrate 30 years of Five Days in July.
Kenny Wayne Shepherd Band and Samantha Fish
OLG Stage at the Fallsview Casino
October 7 at 8:00pm
Twenty-five years into his recording career Kenny Wayne Shepherd continues to create genre-defining blues-infused rock n' roll. Shepherd has built an enviable resume as an accomplished recording artist, a riveting live performer and one of the most talented and distinctive guitarists of his generation. The Louisiana born axeman and songsmith has received five GRAMMY® nominations, two Billboard Music Awards, a pair of Orville H. Gibson awards, and has sold millions of albums while throwing singles into the Top 10. Shining a light on the rich blues of the past and forging ahead with his own modern twist on a classic sound he has embodied since his teens he continues to perform hits like "Deja Voodoo," "True Lies," and "Somehow, Somewhere, Someway."
Gipsy Kings featuring Nicholas Reyes
OLG Stage at the Fallsview Casino
October 11 at 8:30pm
Nicolas Reyes has been the leader and co-founder of the Gipsy Kings for well over 30 years. Over the past three decades, they have dominated the world music charts melding deep-heated flamenco, rumba, salsa and pop. With over 20 million albums sold, the hit-makers behind Bamboléo celebrate in their very own, blistering tradition – taking audiences back to the south of France with flamenco guitars and booming Spanish vocals.
The Price is Right Live!™
OLG Stage at the Fallsview Casino
October 12 at 8:30pm
October 13 at 9:00pm
October 14 at 9:00pm
October 15 at 3:00pm
The Price is Right Live™ is the hit interactive stage show that gives eligible individuals the chance to hear their names called and "Come On Down" to win. Prizes may include appliances, vacations and possibly a new car! Play classic games just like on television's longest running and most popular game show…from Plinko™ to Cliffhangers™ to The Big Wheel™ and even the fabulous Showcase. Playing to near sold-out audiences for more than 14 years, the Price Is Right Live™ has entertained millions of guests and given away more than 12 million dollars in cash and prizes. If you're a fan of The Price Is Right™ on TV, you'll no doubt love this exciting, live (non-televised), on-stage version of the show!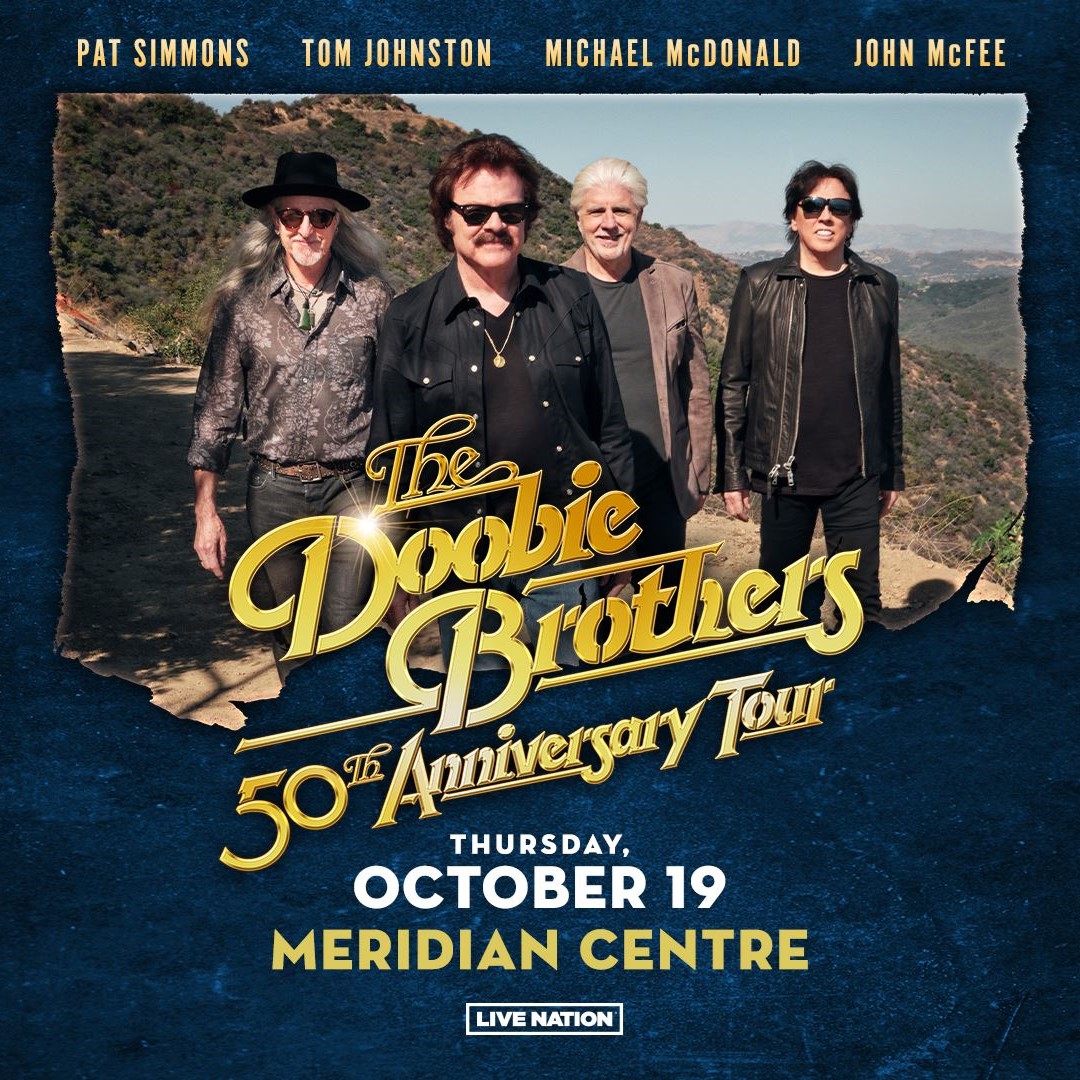 The Doobie Brothers: 50 Anniversary Tour
Meridian Centre
October 19 at 7:30pm
Four time Grammy Award winners and Rock & Roll Hall of Fame inductees, The Doobie Brothers, have added a Canadian leg to their 50th Anniversary Tour which has had TOM JOHNSTON, MICHAEL MCDONALD, PAT SIMMONS and JOHN MCFEE back on the road together for the first time in over 25 years. Making their stop in St. Catharines on October 19, 2023 performing classic hits like Listen to the Music, Minute by Minute, Long Train Running, and Black Water
The Commodores
Avalon Theatre at the Fallsview Casino
October 19 at 8:30pm
One of the greatest Motown and R&B / funk artists of all time, The Commodores' Walter "Clyde" Orange, James Dean "JD" Nicholas and William "WAK" King have influenced both artists young and old and in all genres with their classic songs. The Commodores' brand is bigger than ever as they continue to blaze trails all over the world.
After being discovered by Berry Gordy, The Commodores went on to sell over 70 million records for Motown. With hits like "Machine Gun" and "Sail On", The Commodores became proven artists. For five decades, The Commodores have remained a force in the music industry. The Commodores aren't just any group: They have staying power. Just like their hit song "Brick House," The Commodores have created a foundation that just won't budge.
Brit Floyd – 50 Years Of The Dark Side
Meridian Centre
October 21 at 8pm
Brit Floyd, the world's greatest live Pink Floyd experience is coming to the Meridian Centre!
On October 21, 2023, Brit Floyd arrives in St.Catharines to celebrate 50 years of Dark Side of the Moon and perform some of their greatest hits!
Circling the world and selling out tours across, Europe, North America, South America and the Middle East, this is a concert any Pink Floyd fan will not want to miss out on.
Exile
Avalon Theatre at the Fallsview Casino
October 21 at 9:00pm
On September 30, 1978, the award-winning band who had initially set out to play small clubs in Richmond, Kentucky, skyrocketed to world-wide fame with their multi-week chart-topper Kiss You All Over. In fact, it made Billboard's Year End Hot 100 Singles of 1978 and later placed in Billboard's The 50 Sexiest Songs of All Time category. The iconic song has been showcased in feature films such as Happy Gilmore, Employee of the Month, Zookeeper, Wildhogs, and Mindhunter. During their country phase, Exile also proved to be prolific songwriters composing hits for other artists such as Alabama, Restless Heart, Engelbert Humperdinck, Huey Lewis, and many more. The ultimate cross-over band has sold over 8 million records worldwide, with three Gold albums. Exile celebrates its 60th anniversary and continues to thrill audiences with their #1 single hits such as Kiss You All Over, Give Me One More Chance, She's A Miracle and I Don't Want to be a Memory.
Justin Hayward
Avalon Theatre at the Fallsview Casino
October 26 at 8:00pm
Having chalked up over fifty years at the peak of the music and entertainment industry, Justin Hayward's voice has been heard the world over. Known principally as the vocalist, lead guitarist and composer for The Moody Blues, his is an enduring talent that has helped to define the times in which he worked. Over the last forty-five years the band has sold fifty-five million albums and received numerous awards. In 2018, along with the other members of The Moody Blues, Justin was inducted into the legendary Rock and Roll Hall of Fame.
Frightmare in the Falls
Niagara Falls Convention Centre
October 27-29
Join us at Frightmare in the Falls for two days of the most intimate and interactive Horror Festival in North America at the Niagara Falls Convention Centre in majestic Niagara Falls, Canada. The event will feature more than 50,000 square feet of all things horror including memorabilia, panels, celebrities, movies, autographs, displays, movie cars, cosplay, special effects props & much more!
Frank Spadone
Avalon Theatre at the Fallsview Casino
October 27 at 9:00pm
Frank Spadone began working amateur and open mic nights in Toronto in 1997, constantly building his material and starting to create a buzz. In less than a year he would perform in his first professional spot. Soon he was headlining at the top comedy clubs in Toronto and then taking his act to many other cities across Canada. He continued honing his craft, graduating from improv classes at Second City and still takes many advanced improv and acting classes.
Frank's personable accounts of family life have quickly made him a top headliner at comedy clubs and theatres across Canada and the US. He has been featured at comedy festivals in Australia, South Africa, and is a regular face at the prestigious Just For Laughs Comedy Festival in Montreal. Frank's movie credits include Harold and Kumar Go To White Castle, Take The Lead and The Man and he has appeared on TV series The Border, Little Mosque on the Prairie, and Mr. D.