Events Calendar
Frightmare in the Falls to debut in November
the Scotiabank Convention Centre in Niagara Falls on
Call it comic con for horror fans.





Niagara Falls' first-ever horror convention is set to premiere next month, as Frightmare in the Falls takes over the Scotiabank Convention Centre Nov. 11 and 12.





The new event (11 a.m. to 6 p.m. Nov. 11 and 11 a.m. to 4 p.m. Nov. 12) will be a mashup of everything horror-related, including celebrity guests, horror-themed vendors, artists and haunted attractions.





Celebrity guests include slasher icons Kane Hodder (Jason Voorhees in Friday the 13th VII-X), Bill Johnson (Leatherface in Texas Chainsaw Massacre 2), Childs Play stars Alex Vincent and Christine Elise, Daeg Faerch (Rob Zombie's Halloween), Dan Yeager (Texas Chainsaw 3D), Malcolm Danare (Christine), former WWE star Papa Shango, and a featured piece of Canadiana television with Mitch Markowitz (Hilarious House of Frightenstein).





Attractions for the 30,000-square-foot event will include a haunted screampark presented by Haunt Manor, a replica of the 1958 Plymouth Fury from the John Carpenter classic Christine, and a prop exhibit from Paul Jones Effects Studio featuring props from Resident Evil, Silent Hill, Orphan Black, and many more of the feature film and television productions Jones work has been featured on.





Screen-used and prop replicas from both Creepshow and Creepshow 2 will also be on display as Joe Hart's Creepshow Expo celebrates 35 years of the late George A. Romero's classic anthology film.





The event will also feature a cabinet of curiosities with a real life mummified human and many other macabre Victorian-era curiosities.





Organizer Chris Dabrowski said the event will almost be like a standalone Falls Horror Fest, which is a popular part of the annual Niagara Falls Comic Con. "A lot of our customers that come into Niagara Falls Comic Con are horror fans, and we thought the horror section warranted its own show, so we thought it would be great to brand a whole new consumer show, he said.





It's a celebration of all things horror. It's comic con for horror is one way to put it.





Dabrowski said horror is a big market, and the demand is there for such an event.


We're hoping to make this an annual event. With the buzz that we have created through Facebook and online, it seems like there's definitely an interest for it. People are buying tickets from as far away as Boston, Florida, and right across across Canada and North America. I think locals might learn about it and walk up to it, but people are actually planning trips to Niagara Falls (to attend the show).





Tickets start at $19.95 and are on sale now at frightmareinthefalls.com.





rspiteri@postmedia.com
Elton John & His Band: Wonderful Crazy Night
Meridian Centre- 1 IceDogs Way- Saint Catharines, Ontario
November 15, 2017 @ 8:00pm Door at 7:00 PM
Elton John and his band appear in St. Catharines for one performance at the Meridian Centre on Wednesday, November 15, 2017 at 8pm as part of a 6-city concert tour that will feature iconic hits and classic album tracks from throughout his incredible five-decade career, as well as selected tracks from his latest release, Wonderful Crazy Night.
Fallsview Blackjack 21 Tournament
Fallsview Casino Resort
The Fallsview Blackjack 21 Tournament is back!





On Friday, November 17, 2017 we will be giving away a grand prize of $25,000 in our Fallsview Casino Resort Blackjack 21 Tournament!





For an entry fee of $250, you will play in one qualifying session, with the potential of advancing to the semi-final and championship rounds.





Test your luck and skill in this exciting one-day tournament!





Space is limited. Don't wait, reserve your spot today by calling 1 (877) 37-MY-PAC (1-877-376-9722).





For full tournament rules and details call 1 (877) 37-MY-PAC (1-877-376-9722) or visit the VIP Player Services Desk at Fallsview Casino Resort.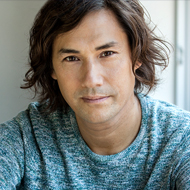 Scotiabank Convention Centre presents David Usher
6815 Stanley Avenue, Niagara Falls, Canada L2G 3Y9



Scotiabank Convention Centre presents Live by the Falls, featuring accomplished musician and singer/songwriter David Usher.





Selling more than 1.4 million albums, and with several #1 singles in English, French and Thai, David is a popular solo artist also known to audiences as the frontman for the Canadian rock band Moist.